Just an overall shot of the beast. I'm sure you can tell she's not perfect, but if I had a truck that was perfect I wouldn't have anything to do!
Shot of the interior. Yeah, it's messy, but I let it get messy during the week and then clean it on the weekends. And the tears in the seat aren't as bad as they look- I've been trying to find something to patch them with.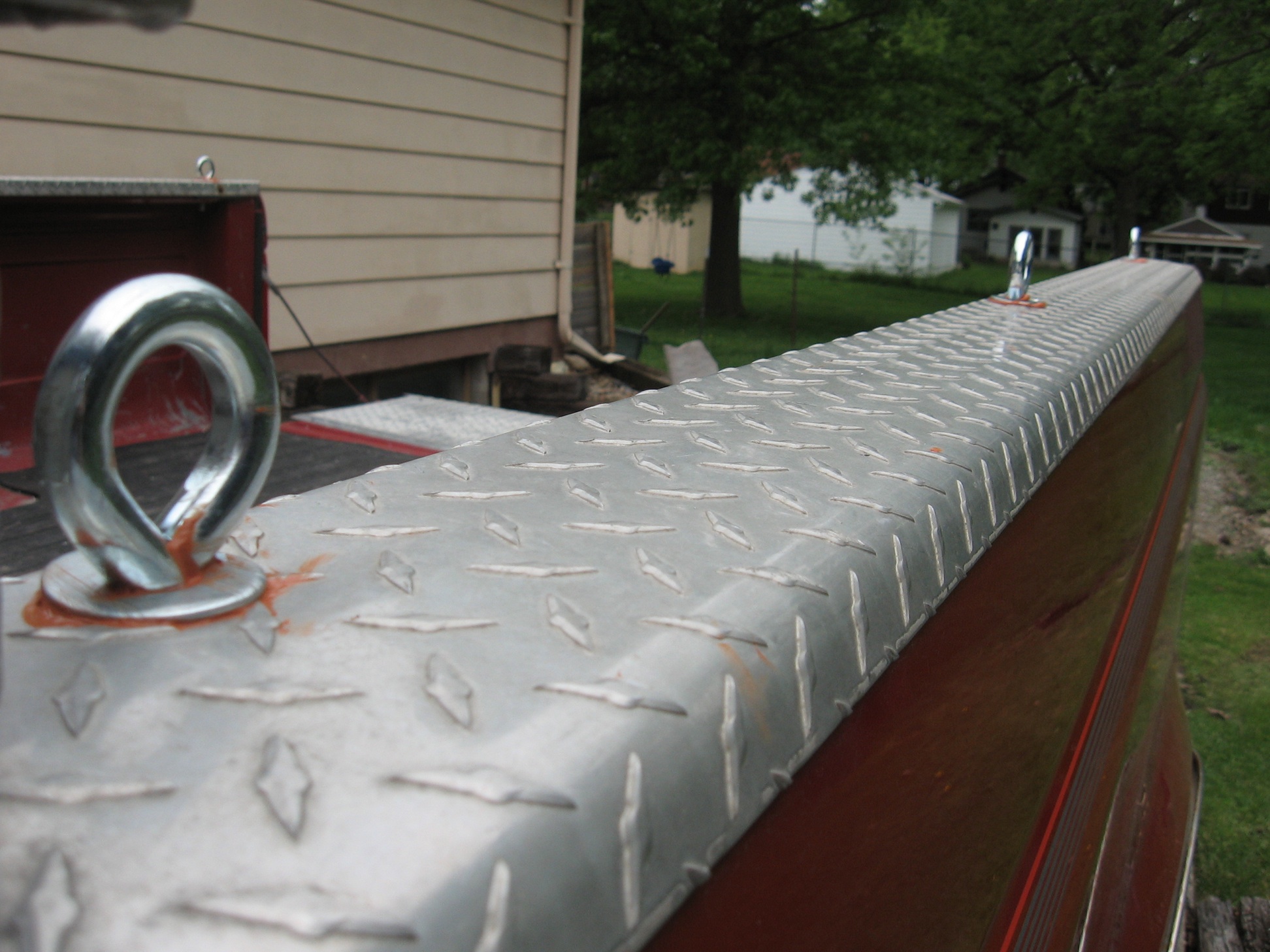 These are something I just added on today. I wanted something for tie downs, but didn't want to go to the trouble of trying to cut out the bed stakes for the rubber inserts. Besides my tool box is covering up the front two. These 1/2" eye hooks w/ flat washers worked out nicely- once the goop dries I'll be cutting off the excess.